About Us

Welcome to Surplus Electronics Sales!

Surplus Electronics Sales is located in Arcanum, Ohio. We have been in business for 5 years serving academic institutions, hobbyists, service personnel etc. We are strictly an on-line business and have no walk-in store front. We are unable to take orders directly by phone. For questions about our products, you can contact us at 1-937-621-3711 or by using the "Contact Us" link. Our Business Hours Are: 8:00am-5:00pm EST Monday-Friday. Any questions asked after 5:00 pm or during the weekend will be answered the next business day. Our holiday closings mirror USPS holidays. Our time zone is Eastern Standard Time. We appreciate your interest in our products and would like thank all of our customers for our continued success.

Info

General Info

Useful Links

Contact Us

Have a Question?

Your short message goes here.

Service

Shipping

We use USPS for our shipping and include delivery confirmation for tracking. After your order is placed we usually ship that day (if recieved before 1:00pm) or by the next business day. Shipping usually takes between 2-5 days, it depends on your location. See our "Shipping and Returns Page" for more information.

Shop with Confidence

We use PayPal because it is a secure payment provider. You do not need to create an account with them to use their service. Your purchase is protected by our SSL (Comodo Secure) and PayPals secure website.



Reviews
---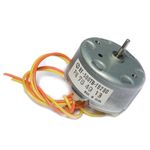 3-6Vdc Hobby Motor RF-500TB-18280
Perfect replacement part for the motor in my motion sensor trash can lid, quite a large savings over...
Date Added: 03/31/2019 by Frank Z
---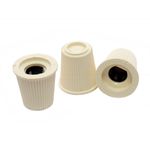 Cream Colored Knob For 1/4" D-Shaft Pots
Nice looking off-white knob. Made for half-moon shaped pot shafts. Trixie shipped it fast and I got ...
Date Added: 10/15/2014 by bill j
---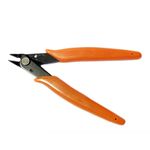 5'' Flush Cutter-Spring Action
Good quality sharp cutters. Spring in handle is nice.
Date Added: 10/07/2014 by Jack M
---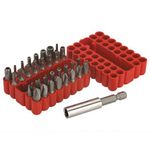 33pc Security Bit Set Tamperproof Torx-Torq-Hex-Spanner-Tri-Wing
Saved my life when I had to fix a coffee pot.
Date Added: 10/05/2014 by Richard W
---
4pc Double Ended Pick Set-Stainless Steel Tips
Great tools for cleaning and scraping.
Date Added: 10/05/2014 by Richard W
---